Products
We carry and recommend many of the popular, major supplement brands such as:
Nature's Sunshine, Nature's Way, Herbalife, NOW and more.  Plus, we stock many specialized nutrition products such as: Stem Enhance, Vitalzym, and many more.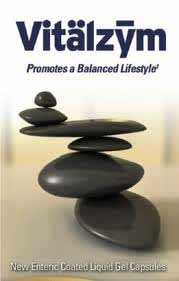 A sample of the items we carry in-store include but are not limited to:
Oils
Fibers
Dry Herbs
Herbal Supplements
Spices
Protein powders
Nuts
Pastas
Grains, such as: Oats, Quinoa, Rice, Flax, Amaranth and many more
Flours
Nut Butters
Maple Syrups
Tinctures
Liquid Supplements
Essential Oils
Homeopathic tonics
Weight loss programs
Health Books
Body care items
Lotions
Blood Pressure products
Home Health Care products
Soaps
This is a sampling of the products we carry.  Please call for particular products you need. 
Tel: 822-2902