About
Looking for an affordable, trusted Health Food Store in Belize?  Look no further than the Ultimate Herbal Health Food Store in Belmopan.  Let our herbalists Elizabeth, Mary, and Eva help you on your health and well being journey.
Need organic dried goods?  We've got your whole foods, that are gluten-free,  and unprocessed.
Plus, we have supplements and vitamins from major brands such as Nature's Sunshine, NOW, Natures Way, and many more.  We even carry health products for body care and some non-toxic products for your home.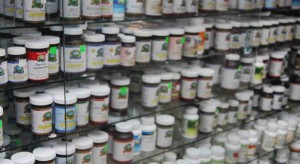 Lacking energy?  Feeling somethings not quite right?  Come in for a nutritional consultation from Elizabeth.  Your consultation is individualized, one-on-one and supplementation recommendations are completely unique to you and your bodies need.
Want to lose weight?  We can help with that too!  Stop in or call to talk with one of our herbalists.
Tel: 822-2902